Allied Organizations
In the spirit of collaboration and with the goal to provide ACMQ members with unparalleled access to the latest advancements in the field of medical quality, the College is pleased to work with several related organizations, including:

The National Quality Forum (NQF) is a not-for-profit, nonpartisan, membership-based organization that works to catalyze improvements in healthcare. NQF measures and standards serve as a critically important foundation for initiatives to enhance healthcare value, make patient care safer, and achieve better outcomes. NQF engages members in healthcare quality issues of national importance through the National Quality Partners. The NQF Measure Incubator facilitates measure development by connecting groups interested in particular measure concepts with measure development experts, financial and technical resources, and data sets needed to test measures.
All ACMQ members receive direct access to NQF and NQF resources through ACMQ membership. ACMQ is an active member of NQF, with several nationally recognized ACMQ quality experts who sit on key NQF Committees and Technical Expert Panels).  ACMQ is also an active and contributing member of the National Quality Partners (NQP).
---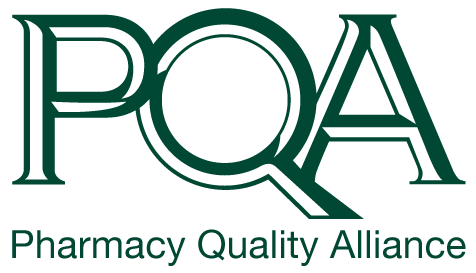 The Pharmacy Quality Alliance (PQA), is a national quality organization dedicated to improving medication safety, adherence, and appropriate use. A measure developer, researcher, educator and convener, PQA's quality initiatives support better medication use and high-quality care. PQA was created in 2006 because prescription drug programs were a major area of health care where there was no organization or national program focused on quality improvement. PQA provides continuing education, measure development, and collaborative research and demonstration project opportunities for its 250 member organizations and allied health care quality organizations. PQA members include pharmacies, health plans, health care providers, pharmacy benefit managers, biopharmaceutical companies, technology vendors, government agencies, associations, health information technology organizations, researchers, accrediting organizations and academia.
---
Do you represent an organization involved in medical quality, patient safety, and/or health equity? Please consider collaborating with ACMQ. Contact [email protected] to begin the discussion.