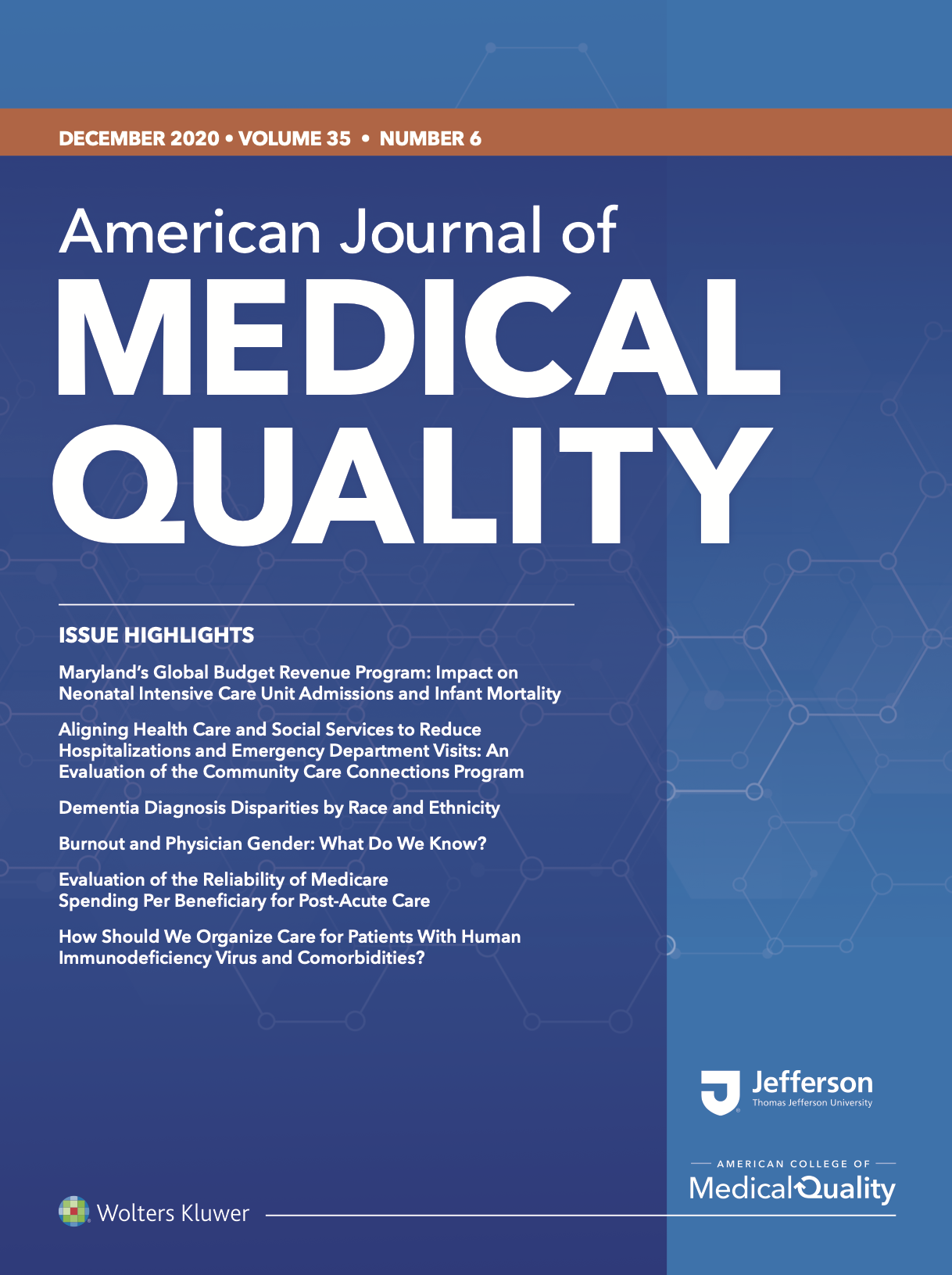 Published bi-monthly, AJMQ features original, peer-reviewed articles by noted experts in the field and is frequently cited as a literature source in medicine.
AJMQ is focused on keeping readers informed of the resources, processes, and perspectives contributing to quality healthcare services. This peer-reviewed journal presents a forum for the exchange of ideas, strategies, and methods in improving the delivery and management of healthcare.
As a member of ACMQ, your AJMQ subscription provides you with:
First access to ACMQ column, OnlineFirst articles, news and updates from the ACMQ and AJMQ editorial board
Article collections featuring hot topics in healthcare quality
Over 35 years of archived full-text articles
Tools to export and email content, save searchers and articles for future use, create your own article collections and download images
Access to Altmetic, usage, and citations to articles published in AJMQ
eTOCs and new content alert emails
CE/CME opportunity for peer-reviewers
Multimedia gallery of videos and podcasts
Editor-in-Chief
David B. Nash, MD, MBA 
Jefferson College of Population Health
Philadelphia, PA
Access AJMQ
ACMQ members receive online access and paper copies of the Journal as part of their membership.